City of Melbourne, FL
★

NOW HIRING! The City of Melbourne is a great place to work. There are always employment opportunities posted so check their listings frequently. Some openings you might find here include Accountant Jobs, Airport Police Officer, Assistant City Attorney, City Engineer Jobs, 911 Dispatcher / Communications Officer, Construction Jobs, Maintenance Worker, Police Officer Trainee Openings, Parks & Recreation Jobs, School Crossing Guard, Swim Instructor, GIS Technician, Auto Mechanic, Lifeguard, and Firefighter. For Police Officer positions, contact the Recruitment Officer at 321-608-6321 or e-mail Recruiter@mlbfl.org for more information about the Melbourne Police Officer hiring process. The current salary for Melbourne Police Officers is $44,137.60 - $68,203.20 annually.
• City of Melbourne Jobs
• Melbourne Police Recruiting
• Melbourne Fire Department Recruiting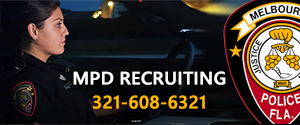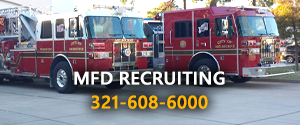 Jobs in Brevard County
★
Worklooker's Brevard County job directory covers top employers throughout Brevard County.
Worklooker's Jobs in Brevard County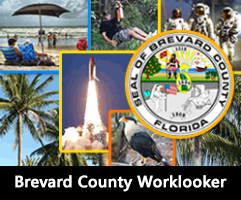 Florida Tech Jobs
★

Join a diverse global community of students, staff, and faculty focused on advancing science and technology for the benefit of Earth! Florida Tech offers exciting employment opportunities whether you are interested in teaching or working within one of the many support staff roles at the university. Florida Tech is a private, coeducational, residential, research-intensive, and doctoral-granting university in Melbourne, FL.
Florida Tech Jobs

NEW! Brevard Public Schools Moves to $15/Hour Minimum Wage July 2022!

Brevard Public Schools Jobs
★
Seeking Teachers, Substitute Teachers, Instructional Assistants, Custodians, Cafeteria Workers, Bus Drivers, Diesel Mechanics, Technology Specialists, Before & After School Workers, Adult Education Staff, and more!
• Brevard County Public Schools Jobs
• Interested in Becoming a Teacher?
Northrop Grumman Jobs
★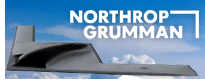 Space, aeronautics, defense, and cyberspace Jobs Northrop Grumman as a global workforce of over 90,000 employees. Northrop Grumman's Melbourne campus is responsible for the development and rapid prototyping of advanced surveillance and battle management systems, and it supports a wide range of advanced technology programs with capabilities for system design, development, and integration. SAMPLE OF JOBS FOUND IN MELBOURNE, FL --> Admin Assistant, Proposal Analyst, Principal HR Business Partner, Principal Product Trainer, Manager of Graphics - Branding Content, Systems Engineer, Software Engineer, Mechanical Engineer, Test Engineer, Linux Systems Administrator, Cyber Systems Engineer, PC Desktop Support Technician, Windows Systems Administrator, Database Architect, Staff Cyber Security Architect.
Northrop Grumman Jobs
Holmes Regional Medical Center Jobs
★

Holmes Regional Medical Center is a 514-bed hospital featuring a Level II trauma center and Level II Neonatal ICU located in downtown Melbourne, FL. Holmes Regional Medical Center is a part of Health First, a network of four hospitals, a large physician group, and outpatient services. Health First Associates enjoy a comprehensive benefits package and commitment to balancing life and work. Health First is welcoming applications from students graduating with a nursing degree in the next six months! The network seeks health care professionals and also offers a variety of jobs for support personnel.
Health First Jobs
Embraer Jobs
★
Join an amazing team to seek challenges with originality, teamwork, and passion. Benefits include 401k 6% Match, Over 25 days of paid time off each year, Shift differential, Industry-leading health, dental, and vision benefits, and more! Jobs found in Melbourne, FL included A&P Technician, Aircraft Painter, Assembly Technician, Cost Analyst, Payroll Specialist, Quality Inspector, and Manufacturing Engineer.
Embraer Jobs
Medicomp Jobs
★
Inclusive, Casual, Diverse, Collaborative. Medicomp is a rapidly growing and exciting workplace at the forefront of the cardiac telemedicine industry. If you enjoy making a positive impact on patient lives, are interested in working in a diverse environment, and want a competitive compensation and benefits package, then we want to hear from you!
Medicomp Jobs
Melbourne Regional Medical Center Jobs
★
Sign-On Bonuses Available! Join a winning team dedicated to delivering award-winning patient care. Melbourne Regional Medical Center provides top-ranked quality health care with compassion and respect. Melbourne Regional Medical Center is a part of Steward Health Care, the nation's largest physician-owned and physician-led health care network. Meet a recruiter every Friday between 10am-1pm! Can't attend? Email MichaelSgaramella@steward.org - Note: Registered Nurses RNs and Certified Nursing Assistants CNAs can meet with a recruiter and may be interviewed on the spot.
Click Here to View Melbourne Regional Medical Center Jobs
Eastern Florida State College Jobs
★

Teaching and support staff roles are offered at EFSC's four campus locations. The Melbourne campus is located on Wickham Road, adjacent to the Maxwell C. King Center for the Performing Arts. The campus is also home to the Public Safety Institute (Police Academy, Corrections Academy, Firefighter Academy, and more), the Health Sciences Institute (Nursing, Medical Assisting, Veterinary, and more), a University of Central Florida office, the Small Business Development Center, and EFSC's on-campus Student Housing Facility.
Eastern Florida State College Jobs
Scroll-down for education jobs, healthcare jobs, featured private sector opportunities, and helpful job seeker resources.